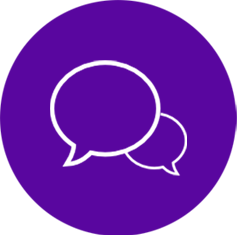 communication
to change the way people communicate – because it changes everything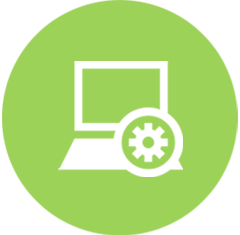 optimization
to assist our clients to optimize their time & effort – creating more space for the things that matter most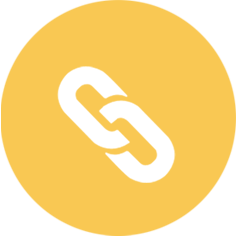 connection
to build bridges connecting organizations & societies, offering more opportunities for all
We're an international team of learning enthusiasts who've been at this for over two decades each.
Expanding from 10-years of traditional corporate training into the little-chartered territory of play-based child education over a decade ago, we discovered something remarkable that has forever changed how we deliver our executive, educator, & student education programs.
Kids actually learn a whole lot more, much faster & significantly more passionately when it's fun. Really fun.

Starting with just 4 kids in our first workshop, our kids', family & outreach programs soon grew to an annual number of between 40 000  – 60 000 participants a year. We were not expecting that level of success so fast, but we were not surprised.
We knew we were on to something that could change lives, if we could bottle this, but leave the cap off.

We built structure around key parts of our child education methods while leaving other key parts more free flowing. We continued to tweak & experiment with ways to best deliver the learning of science, communication & life skills to kids in the 4 – 16 year range. Fortunately, kids are far more receptive to trying new ways of learning. We named this style of teaching & learning we developed the Chaos & Mayhem Learning Style.
When you design & deliver a half day workshop on Understanding DNA & Heredity or Slime from Polymer Science for 4 year olds – and the kids actually get it – it's a remarkable feeling.

The natural next step for us was to infuse our Chaos & Mayhem Learning Style into our executive education programs & workshops. We decided to make even the driest of adult education topics fun & whacky, or simply not offer the workshop any more.
Were there apprehensions about making our adult education programs super fun? Absolutely.

But we decided that we could not ignore the results we were seeing in real learning in the tens of thousands of kids for whom we ran half day, full day & custom developed corporate outreach programs. Maybe we got lucky – it  was a sound decision.
The quantum jump in results our clients' teams experienced using our fun-infused, off-the-wall, friend-of-the-brain techniques were the solid proof we needed. No turning back now.

We then re-built each executive program from the ground up, using our Chaos & Mayhem Learning Style model. And every new workshop since then has been built using it. Like any outstanding way of doing something, the Chaos & Mayhem Learning Style evolves all the time. Sometimes daily. And always for the betterment of our clients.
Because we're brain science junkies too, we keep up with developments & discoveries in that space – particularly as it relates to learning, happiness & wellbeing. And we incorporate peer-reviewed, proven knowledge into our programs – fast.

And so, here we are now. Happily blending the science of fun, the fun of learning & learning that matters. Onward!

With over 10 000 people experiencing a Soundway program each year, we make it our primary job to continuously get better at what we do. A big part of our role as a specialist learning group is to spend our time testing and pushing the boundaries of teaching & learning. It's an everyday thing that is nothing short of an organization wide obsession. Seriously.
SOME OF OUR OBSESSIONS

How do children & adults really learn?
How do different people learn best?
What triggers optimal learning?
How long should segments last to maximize retention?
How does humor impact learning?
How do we maximize 'plasticity' in the brain, so that mental alertness remains sharp?
How do we best integrate movement into all our workshops?
Are we using enough visuals in each activity & learning module?
What can we do to significantly improve post-workshop learning?
How can we apply the latest scientific discoveries to our learning events and experiences?
What are the best ways to significantly improve memory – fast?
Are we doing our best to help our clients to achieve their goals?
What are the supporting technologies we must build & develop so our clients can learn faster, remember more and be happier?
How do we make even the driest, most boring topics super fun and engaging?
Is there a better way?
It all fascinates us to no end – every second of every day. We feel it's much more than just stuff that we're into. It's a responsibility to our clients. Some of the best companies in the world trust us to be a crucial part of their corporate & professional development journey. It's a responsibility we feel honored to accept.
It's one thing to develop game changing learning systems, techniques and technologies. It's a completely different thing to implement these breakthroughs into workshops & other learning experiences. It's this marrying of what we call The 3D's – Discovery, Design & Delivery that sets us apart. Every single workshop is an improved version of its previous version. It's in our DNA to always ask 'How can we make this better?'. If something works well, we waste no time in implementing it. Unique workshops, super fun learning games, results our clients can see immediately. That's what makes us tick.

OUR KEY METHODS
Some of the key methods we employ in all our workshops & learning experiences (many of which we have developed completely at Soundway) include:
Facilitators who educate and entertain.
Presenting learning in digestible amounts.
Using custom developed video to enhance understanding.
Gamification of learning.
Movement and hands on collaborative activities.
Super fun Soundway Game Shows that anchor learning.
Workbooks that are crafted to improve recall.
The latest in neuroscience and learning technology.
IN THESE WE BELIEVE
LIVE BIG

PASSION EVERYDAY
We do what we love and we love what we do.
MAKE A DIFFERENCE
We believe in getting involved and making the world better everyday.
CREATIVITY
We believe in the power of great ideas.
FUN
We value laughter, play, celebration and having a great time.
ALWAYS LEARNING
We believe learning is an everyday joy.
LIVE INSPIRED
We believe life is a gift to cherish and will live it to the fullest.
DREAM
We dream BIG dreams.
LOVE BIG

BALANCE BREEDS FULFILLMENT
We believe our family life is just as important as our work life… we will always make time for loves ones.
RELATIONSHIPS
We grow through open communication, trust, togetherness & shared joy.
REALLY CARE ABOUT THE CUSTOMER
We find ways to constantly exceed the expectations of our customers, and strive to deliver some happiness along
with our services.
FAIRNESS
We believe that fairness means treating everybody differently.
BE BIG

INTEGRITY
We strive to do the right thing… because it's right.
EXCELLENCE
We hold ourselves to the highest standards in everything we do.
SUCCESS HAPPENS TOGETHER
We believe that if everybody wins, we win too.
PERSERVERANCE
We find ways to overcome setbacks, obstacles and temporary failures.
PLAN
We believe that failing to plan is like planning to fail.
DISCIPLINE
We believe that only the disciplined are truly free.
OUR 7 KEY GUIDING PRINCIPLES
LEARNING IS A DAILY JOY
Learning never stops. It happens everywhere and everyone has lots to contribute. Be open, curious, determined & honest about learning & teaching.
HIT THE GROUND RUNNING
Develop learning experiences that have an immediate & positive impact on our students. Better preparing our clients for a perpetually evolving future is a privilege to be cherished.
EMBRACE CHANGE WITH A SMILE
Appreciate that the future is a moving target, and change is it's fuel. Look beyond the 'now' and continue to craft learning experiences that remain relevant & ground breaking.
HARNESS HUMAN ENERGY
Challenge participants to dig deep and break down self-limiting barriers. The bounds of human potential are limited only by our mind.
COLLABORATION MAKES US ALL BETTER
None of us can go it alone. Seek ways to work together, grow together & play together.
CHANGE OUR WORLD
It matters deeply what actions each of us take daily. Consciously do only that which will make our world a better place. The power of 6 billion first steps in the right direction cannot be overstated.
MINDSET MATTERS BIG TIME
Decide to nurture a naturally growth oriented mindset, and strive always to remain so. Reach out to gently invite others to venture this journey of discovery & possibilities.